The Artist Innovator Award recognizes excellence within the York County arts community. The Arts & Culture sector of York County is a vital aspect of both our cultural diversity, and our economy, and we seek to raise the visibility of our local artists.
UPCOMING DEADLINE: AUGUST 31, 2023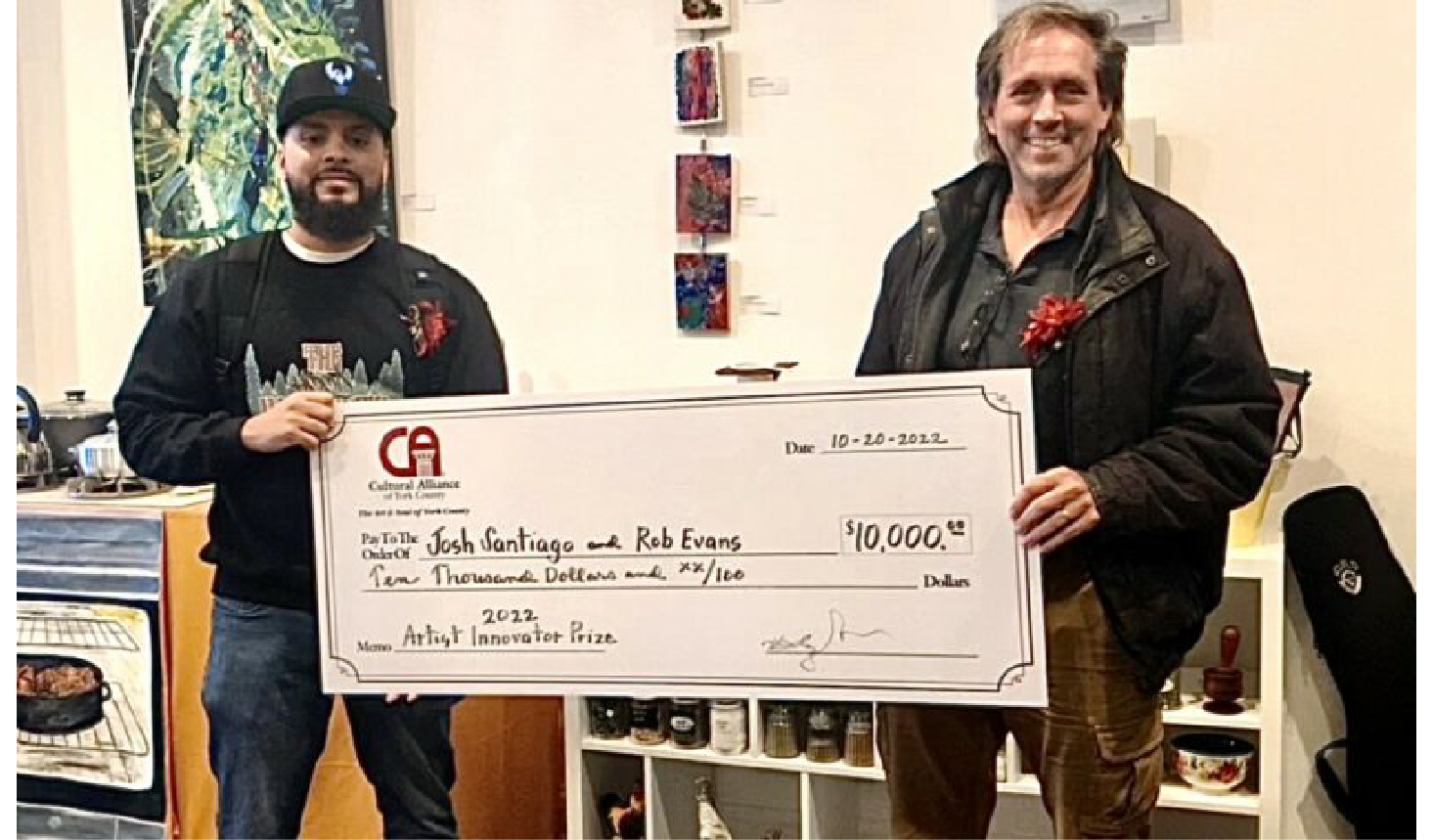 AWARD OVERVIEW
Two awards of $10,000 will be given out annually in October to artists living in York County for at least the past year. Winners will be chosen by a blind panel of jurors from across the country, based solely on the artists York365 portfolio.
Portfolio Information
Portfolios will be scored based on technical proficiency, artistic expression, and innovation in their field of study. Your portfolio on York365 serves as your submission for the Artist Innovator Award.
Create Your Online Portfolio
Your York365 online portfolio serves as your submission for the Artist Innovator Award.
Showcase 1-10 Pieces
Make sure your York365 portfolio has work you've created within the past 5 years, and have a friend review it using our AIA Scoring Rubric
Keep your portfolio current
Showcase your work throughout the year & make sure your portfolio is up-to-date by the annual award deadline of August 31st.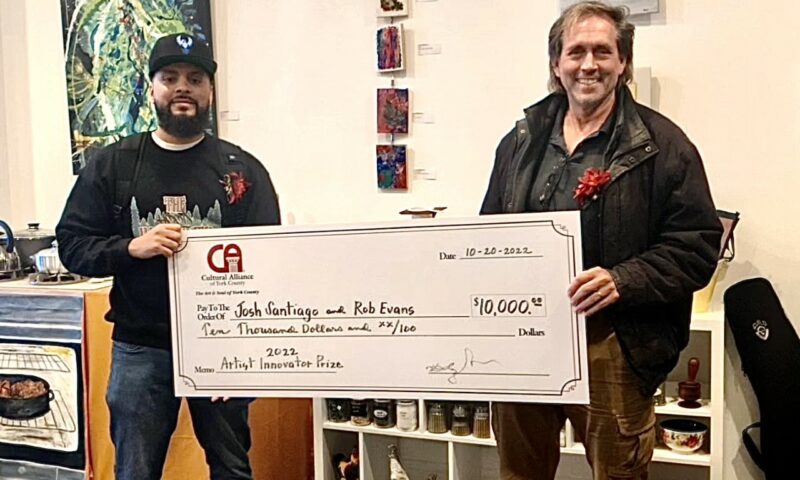 2022 Winners
Josh Santiago & Rob Evans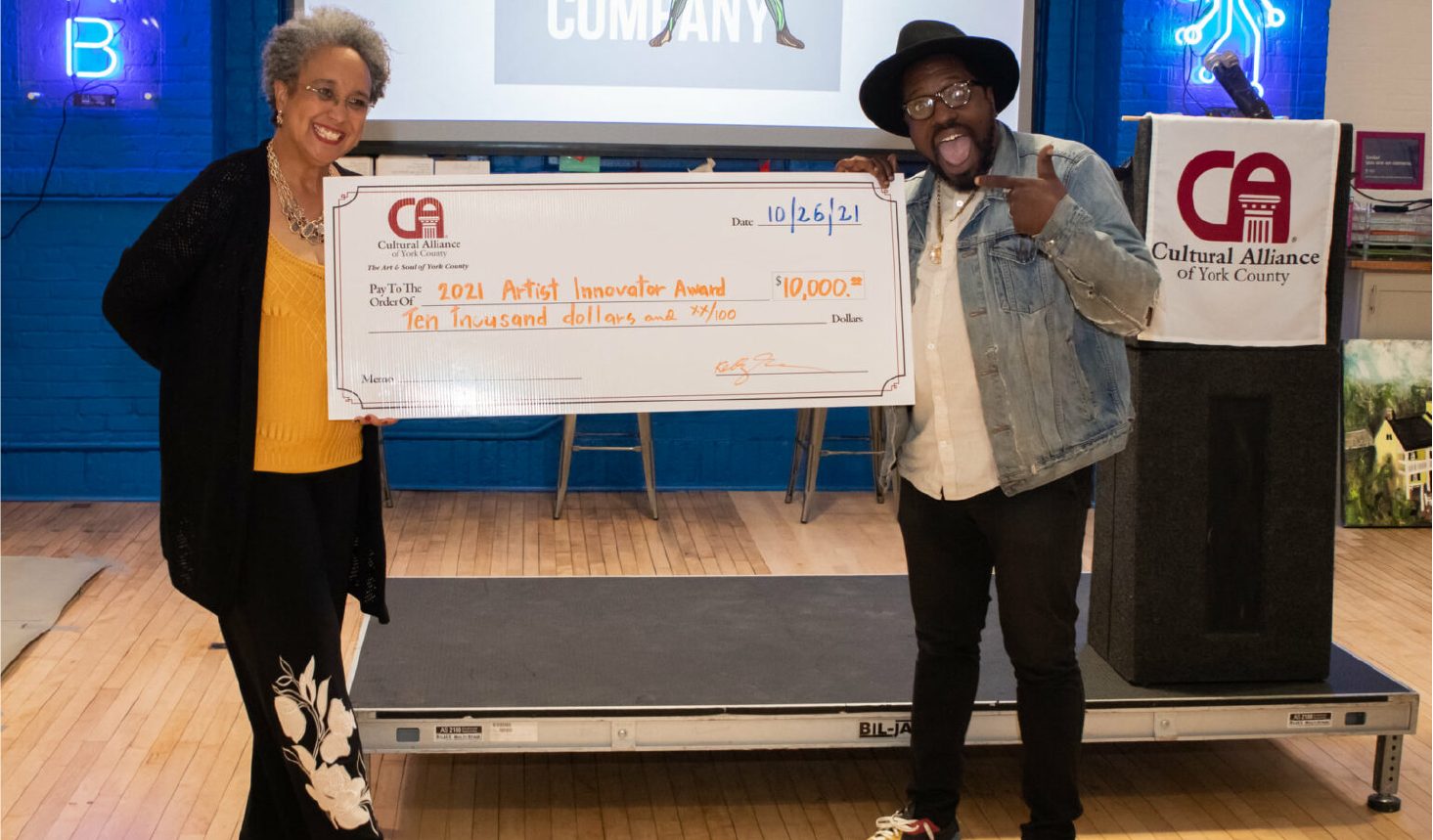 2021 Winners
Warkenda Williams-Casey & Ralph Washington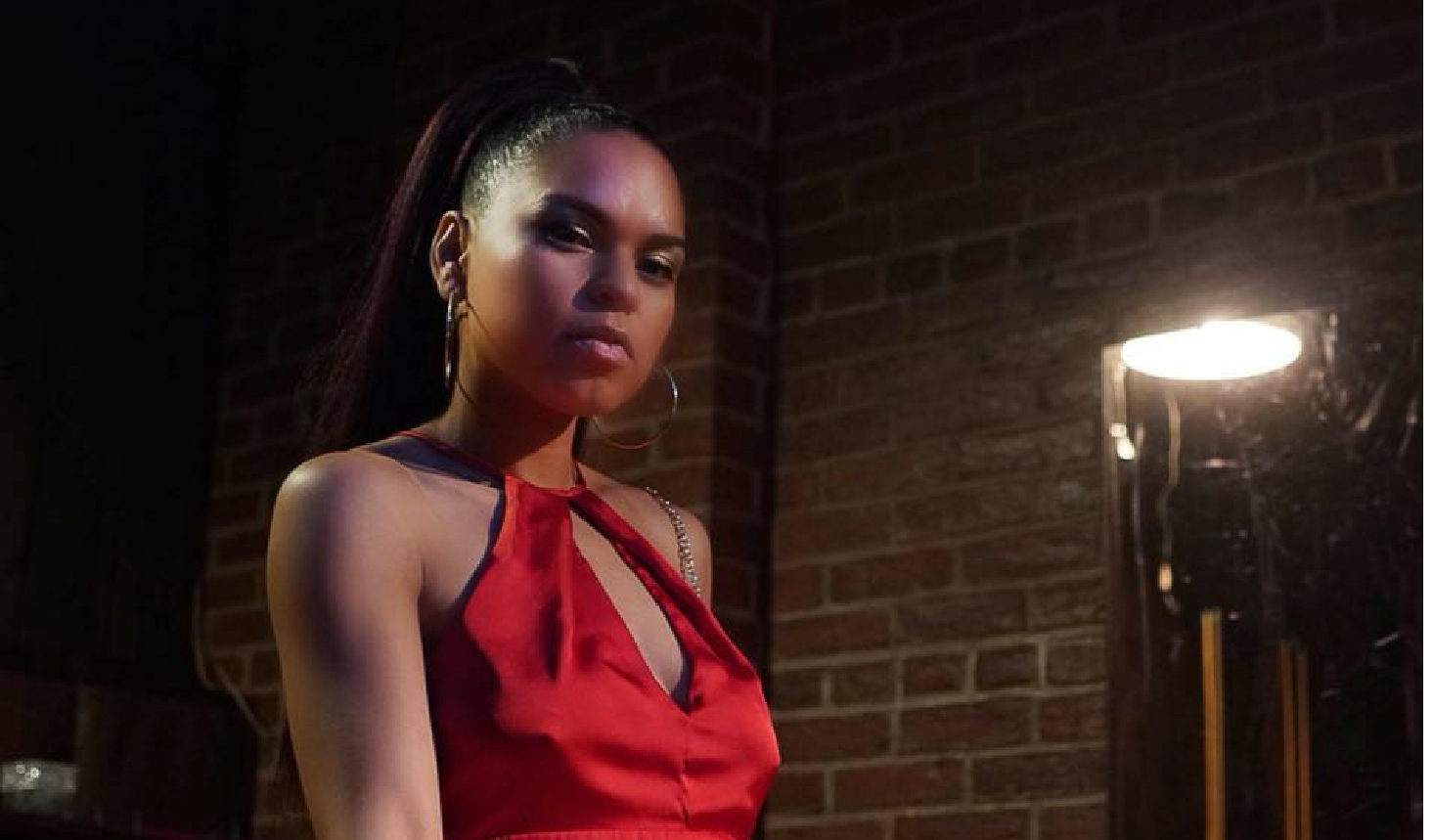 2020 Winner
Ambitious Caban (Ana Mercado)
Deadline
Artist's have until August 31st annually to create or update their portfolio on York365. All artists with an active portfolio on August 31st at 5pm will have their work reviewed by this year's anonymous jury.
 To be eligible to the Artist Innovator Award you must:
Be at least 21 years old (awardees may be required to provide additional proof of age)

Have been a legal resident of the York County for at least 1 year (awardees may be required to provide proof of residency)

Have created all work in your submitted portfolio work within the last 5 years
Work Sample Guidelines for the Artist Innovator Prize
Artists working in all disciplines are required to submit

 

at least one and up to 10 work samples.

 

Work samples of varying length (depending on medium) may be submitted but must not exceed a limit of ten minutes or 15 pages in total.
For Film/Video, Music, Literary, and Performing arts disciplines, work samples should be excerpts from your full-length projects that the jurors may visit if they wish to explore your nomination further. [For example; (5) two minute samples, or (1) ten minute sample OR (3) five page samples, or (1) 15 page sample, etc.  If your Work Sample exceeds the limit, we guarantee that judges will review the first 10 minutes or 15 pages of your work included in this section.
PHOTO
Choose and upload a "Primary Image" to be associated with your profile, as well as up to 10 additional images in your "Gallery".  Your "primary image" should be an additional work sample, as opposed to a headshot.  Make sure to check the "copyright acknowledgement" before uploading any photos.
WRITING SAMPLES
Writing samples can be uploaded at PDF's at the bottom of the "PROFILE" section along with your resume.
VIDEO/AUDIO
Video and audio samples should be uploaded as URL's from third party sites.  You maybe upload links to full length videos, however the jurors are only guaranteed to view 10 minutes total. YouTube and SoundCloud links are most compatible with York365.
ex: If you upload one video/audio sample, they will watch/listen to 10 minutes of that sample.  If you upload 5 video/audio samples they will watch/listen to 2 minutes of each, so keep this in mind as you create your portfolio.
Every eligible profile on York365.com will be scored on the following criteria:
Artistic Expression
Does the work "speak" to you, creating powerful emotion and leaving a lasting impression?
Is the artist able to clearly convey an idea, emotion, narrative, or ask a question?
Technical Proficiency
Is it abundantly clear from the samples that the artist has mastered the technical skills of their field?
Does the work presented have a level of difficulty not necessarily achieved by others?
Technical Proficiency
Is the artist exploring and using their MEDIUM in an interesting way?
Is the artist exploring a CONCEPT or idea in a unique and interesting way.
Does the artist clearly stand apart from others in their field?
Presentation
Did the presentation of the work samples seem thorough and professional or did the quality of presentation detract from the work itself?
All profiles are scored from 1-10 on each of these criteria by multiple peer reviewers within the artists field. The highest scores from the panel review and determined to be the "Finalists". Finalists are then contacted and asked to submit additional work samples, as well as given an opportunity to speak on their own definition of success and innovation. Two award winners are then chosen by 3 expert artists from outside of York County.
Download a copy of our scoring rubric to review with peers: AIA Scoring Rubric
Additional Questions?
Email Rita at rita@culturalyork.org