Stay up to date with all the latest happenings at the Cultural Alliance.
Read all about new grants, grant cycles, events, and more.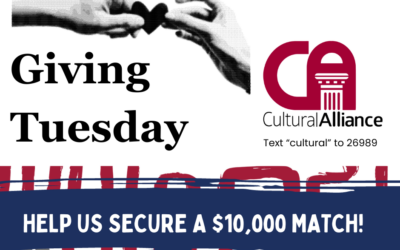 Make a contribution to the Cultural Alliance 2023 Annual Campaign and help us to receive a MATCH of up to $10,000! From Cultural Alliance President, Kelley Gibson:Unlike many of the asks that will be coming your way, we're not asking you to give. We're asking you to...
read more
Join for notifications on events, campaigns, & news